2015 GAYOT.COM SITE NEWS

Read the latest editorial and business news happening at GAYOT.com. Watch this space for updates on affiliate relationships, partner deals, media mentions, as well as new editorial content and hot new lists in the areas of dining, travel, lifestyle and more.
TOP DINING DESTINATIONS
Annual Restaurant Issue
Check out the 2015 edition of GAYOT's Annual Restaurant Issue, featuring the Top 40 Restaurants in the U.S., Top 10 New Restaurants in the U.S. and more.

Discover the Best Restaurants in America
---
MAMMA MIA!
May 2015 Tastes Newsletter
The May 2015 Edition of TASTES is full of suggestions on how to celebrate Mother's Day, including brunch restaurant recommendations and thoughtful ideas for presents.

Make Mother's Day memorable
---
SPRING FLING
April 2015 Tastes Newsletter
The April 2015 Edition of TASTES. Embark on an Earth Day getaway at a green hotel, or set sail on a Caribbean cruise. Your post-Tax Day plans are complete with a great wine under $20 and our guide to the best value restaurants near you. And don't forget to ask for extra garlic — our health feature explains the myriad benefits of this potent bulb.

Celebrate the spring season
---
SPRING BREWS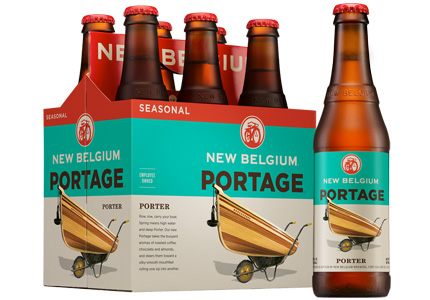 Top 10 Spring Beers
Spring has sprung along with these seasonal brews. GAYOT's Top 10 Spring Beers include a variety of options, from crisp saisons to refreshing fruit beers to robust Belgian ales. Make sure to pick up your six-pack today, because these fan favorites won't last till summer.

Try out the best beers for spring
---
THE JEWEL BY THE SEA
Top 10 Things to Do in La Jolla
Explore California's "Jewel by the Sea" with this insightful guide to La Jolla's popular attractions and hidden gems. With the area's year-round temperate climate, a day at La Jolla Cove, the Birch Aquarium or the Torrey Pines Gliderport is always worth the trip.

Plan your next La Jolla escape
---
GREEN CELEBRATIONS
March 2015 Tastes Newsletter
With the March 2015 Edition of TASTES, you don't have to be on the Emerald Isle for the best places to celebrate St. Patrick's Day. Find out where you can be a true Irishman with premier pubs and restaurants, explore the parades and events in your city or throw your own party at home with the top Irish beers. (3/12/15)

Bring on the March madness
---
LOVE IS IN THE AIR
February 2015 Tastes Newsletter
Let love blossom with the February 2015 Edition of TASTES. Surprise that special someone with one of GAYOT's top Valentine's Day gifts before whisking them away to one of our favorite romantic resorts. Or, stay local with a top-rated couples massage followed by an intimate meal at one of the best restaurants for Valentine's Day near you. (2/4/15)

Get ready for a full month of romance
---
TO NEW BEGINNINGS
January 2015 Tastes Newsletter
Get off to a great start in 2015 with the help of the January Edition of TASTES. Treat your body right with top-rated heart-healthy restaurants, all-natural stress busters and soothing spas, and do the environment a favor with GAYOT's favorite fuel-efficient cars. If you're looking to start the New Year somewhere special, check out the best new hotels in the U.S. (1/14/15)

Plan ahead for a great year
2014 Site News

2013 Site News

2012 Site News

2011 Site News

2010 Site News

2009 Site News

2008 Site News

2007 Site News

2006 Site News

2005 Site News

2004 Site News

2003 Site News

Check out the 2015 edition of GAYOT's Annual Restaurant Issue, which features the Top 40 Restaurants in the US and more.