Watercress
Top 10 Superfoods
Skip Scurvy, Eat More Watercress!
In some regions of the world, watercress is regarded as a weed, in others as an aquatic vegetable or herb. Boasting so many health benefits, watercress is definitely not a weed! Most potent when consumed fresh and raw, this leafy perennial helps combat a variety of cancers and has long been used to treat scurvy. Due to its high iodine content, watercress has a strengthening effect on the thyroid gland, which makes it beneficial for sufferers of hypothyroidism.
Related Content:

Health Benefits of Watercress

All About Health

Top 10 Aphrodisiacs

Top 10 Immune System Boosters

MORE IDEAS FOR HEALTHY EATING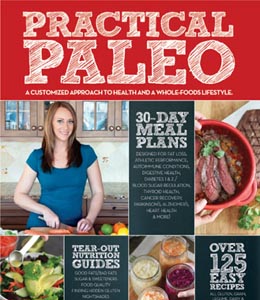 LIGHT READING
Top 10 Diet Books
Want to lose weight, but aren't sure where to start? GAYOT's Top 10 Diet Books offer easy-to-follow approaches that will help you ditch those love handles.

Cook healthy food at home

---
HERE'S TO YOUR HEALTH
More Healthful Foods
Eating right can be tricky, with labels calling even the most sugary treats "healthy." That's why GAYOT has featured the best foods for your heart, waistline and well-being on our Health Food and Drinks page.

View all of GAYOT's health features

Check out our Brussels sprouts feature to learn how the nutrient-rich winter vegetable can help keep your immune system strong through flu season.
Eat like a caveman with GAYOT's Top 10 Paleo Cookbooks, which promote a gluten-free, low-carb diet based on healthy, whole foods.