GoPro HERO3 Camera
Top 10 Holiday Gifts 2011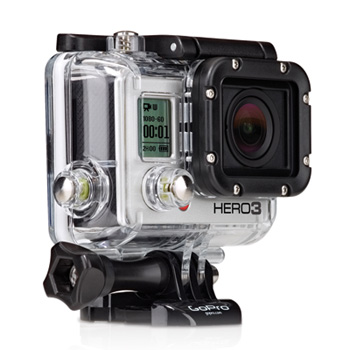 Speed 'n' Shoot
Got a gear head in the family? While you may not enjoy choking on smoke every weekend in the pit, your racing relative can now share memories of checkered flags at the track with the GoPro HERO3! Offering professional quality 1080p resolution, this high-performance camera takes both video and still photos, and can be easily mounted to helmets, motorcycles, ATVs, cars, boats and more. Unfortunately, the device does not come with built-in editing software, although both the GoPro phone app and the CineForm Studio line of editing tools are free for owners. However, given the camera's small size, reasonable price and great utility, we wouldn't mind having one for our set of wheels!
Price: $200 for the HERO3 White Edition; $300 for the HERO3 Silver Edition; $400 for the HERO3 Black Edition

Buy the GoPro HERO3 Camera on amazon
| | |
| --- | --- |
| P110811JM | (Updated: 07/22/13 NW) |
Flu season is upon us! Get proactive about your health with these all-natural immune system boosters from around the world.
Handcrafted using only the finest cocoa, GAYOT's Top 10 Chocolate Bars are a far cry from your typical checkout lane candy fix.