Top 10 Golf Resorts in the World
Ten Great Places to Yell "Fore!"
Birdie, bogey and par — few languages are as international as the one spoken on the golf course. And whether you're in the home of the historic game or on a remote jungle-fringed fairway, the rules remain the same. As for the fairways themselves, not all are made equal, which is why we've taken such care in compiling GAYOT's list of Top 10 Golf Hotels in the World. Quality is our overall concern, but we also want to provide a challenge, so we have selected greens that include sand dunes, glacial lakes, dramatic elevation changes and even a few curious monkeys. As for the nineteenth hole, we've upped the ante on the typical post-game drink. Each of these courses comes with its own hotel, transforming a day of golf into a relaxing retreat.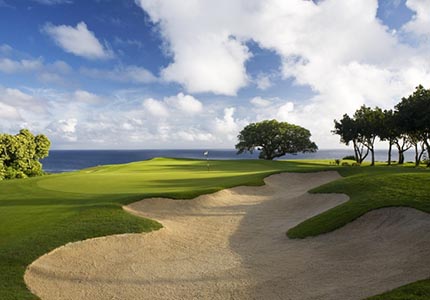 WHERE TO TEE OFF FROM LANAI TO KAUAI
Top 10 Golf Courses in Hawaii
With its calm breezes, varied terrain and some of the most celebrated courses in the game, Hawaii is a golfer's paradise. Here are the ten best places to elevate your game.
Pairing high-class casino action with premium amenities, these luxurious resorts are a sure bet for a fun-filled vacation.
Gather up your courage and prepare for a supernatural holiday with GAYOT's Top 10 Haunted Hotels in the World, they'll surely haunt you long after you've returned home.