Land Rover Reviews
Launched in 1948 as a specific model for the Rover Company, Land Rover is one of the oldest four-wheel-drive car brands in the world, second only to
Jeep
. While the original Land Rover was designed on a farm on the Welsh Isle of Anglesey, the luxury SUV badge has come a long way from its rustic roots. Known for its quality craftsmanship, amenity-laden interiors and unparalleled all-terrain technology, Land Rover now produces some of the most advanced off-road vehicles in the world.
Land Rover Experience
Driving School
Experience these iconic off-road vehicles in the environment they were built for and learn how to properly drive them there. There are three schools in North America, including one at Quail Lodge in California.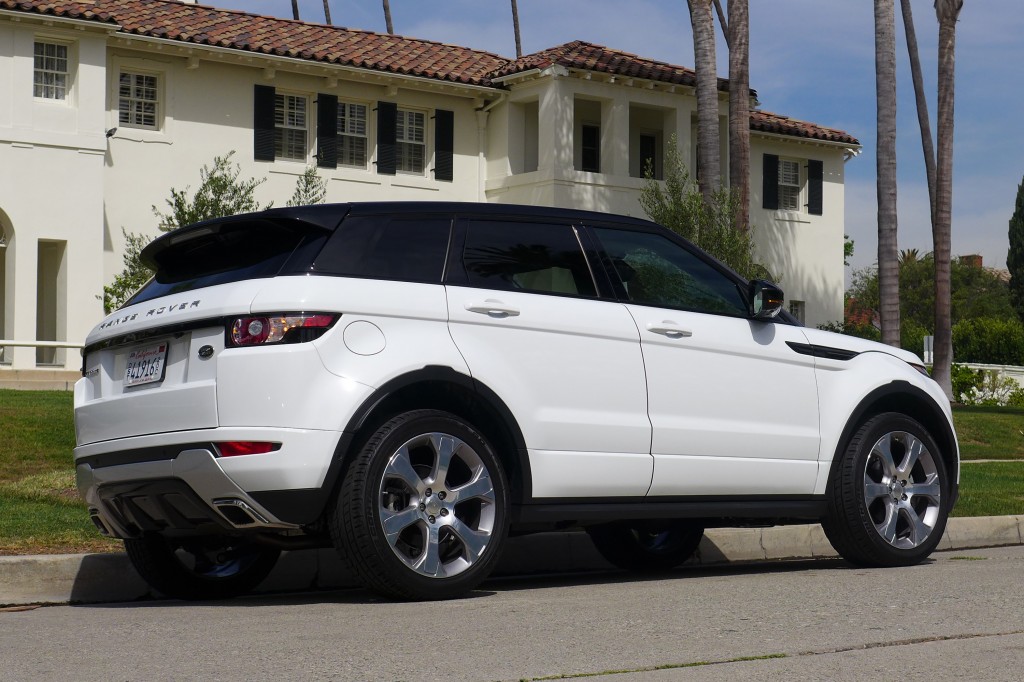 2015 Range Rover Evoque 5-Door
Powered by a 2.0-liter turbocharged inline-4 and equipped with a fuel-conscious 9-speed automatic transmission, the Evoque shows a thriftier, more eco-friendly side to the posh off-roader.

Read more about this luxury small SUV
---
Land Rover LR4 SCV6

Offering handsome looks, luxury amenities and responsive all-terrain handling, the Land Rover LR4 is one few SUVs that are equally comfortable both on-road and off.
---
Range Rover Sport V8 Supercharged

Melding forward-thinking technology with intelligent design and high-performance engineering, the Range Rover Sport V8 Supercharged offers impressive performance both on-road and off.
---
Range Rover

Completely redesigned for the 2013 model year, the all-new Range Rover is a full 700 pounds lighter than the outgoing model, thanks in large part to its all-aluminum unibody. The result is a vehicle that is more responsive, more fuel efficient and — with a 0-60 time of just 6.5 seconds — even more fun to drive.
---
Range Rover Evoque 5-Door

Featuring sweeping lines and a small, city-friendly size, the Range Rover Evoque 5-Door is both versatile and visually appealing. And while this crossover may lack the heft of its larger siblings, the Evoque is no less adept off-road thanks to Land Rover's advanced Terrain Response System.
---
Range Rover Evoque Coupe

Blurring the lines between crossover and coupe, the all-new Evoque is Range Rover's smallest, sportiest SUV to date. Available in either a three-door or five-door model, the Evoque features bold styling and a lively, 240-horsepower turbocharged 4-cylinder that makes driving about town a blast.
---
Range Rover Supercharged

The Range Rover Supercharged combines high-end luxury amenities with state-of-the-art off-road technology and a 510-horsepower supercharged V8 for a refined ride that can handle the rough stuff.
---
Land Rover LR2 SE
This impressively rugged luxury SUV adapts to suit your lifestyle, whether you're ferrying the kids to soccer practice or off-roading in Mexico.
---
Range Rover Sport Supercharged

Loaded with lots of whiz-bangs and electronics, this baby is ready to take on any terrain or just sport around town with its supercharged V8 engine.
---
Land Rover LR3 V8 HSE
It might feel a bit large to drive in the city, but it's not difficult to maneuver. Plan for a leisurely country experience to fully appreciate this vehicle. Gentleman farmers and other luxury-inclined ranchers and well-to-do vintners will fall in love with it.
---
Range Rover HSE

From the dirt roads of the Scottish Highlands to the sands of the Sahara via the Champ Elysées we have admired this prestigious automobile. Now the U.S., which constitutes its primary market, is a symbol of its success. Is it the ultimate coronation of high achievements?
---