Mercedes-Benz ML550
Top 10 SUVs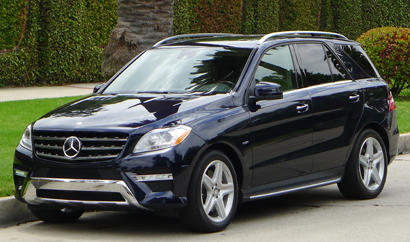 This V8-powered luxury SUV may look pretty; however, behind its stylish sheet metal and high-tech accoutrements is a high-performance, off-road-ready automobile. Boasting 402 horsepower and 443 lb-ft of torque, the Mercedes-Benz ML550 shoots from 0-60 in 5.3 seconds — faster than many cars half its weight.
Base Price: $57,590
Number of Seats: 5
Cargo Room: 80.3 cubic feet
Horsepower: 402 hp
Towing Capacity: 7,200 lbs
MPG: 15 city / 20 hwy

Full Gayot Car Review with Prices and Pictures
Flu season is upon us! Get proactive about your health with these all-natural immune system boosters from around the world.
Handcrafted using only the finest cocoa, GAYOT's Top 10 Chocolate Bars are a far cry from your typical checkout lane candy fix.