Previously Featured Top SUVs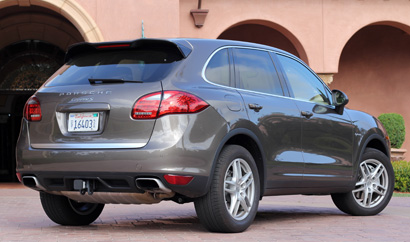 While station wagons are staging a comeback and the minivan may never fully disappear from American roadways, the SUV remains the ride of choice for multitasking moms and dads looking to maintain a balance between work, family and off-the-clock, off-road fun. Although the sport utility vehicle once caught a bad rap as a gas-guzzling, rollover-prone highway hazard, today's models have evolved into the functional, fuel-efficient vehicles that are comfortable both off-road and in the city. From luxury models to versatile, value-oriented offerings, to classic rough-and-ready trail-trekkers, our Top 10 SUVs represent the pinnacle of this perennially popular class of vehicles.
---
Top 10 SUVs
Flu season is upon us! Get proactive about your health with these all-natural immune system boosters from around the world.
Handcrafted using only the finest cocoa, GAYOT's Top 10 Chocolate Bars are a far cry from your typical checkout lane candy fix.