Car Product Reviews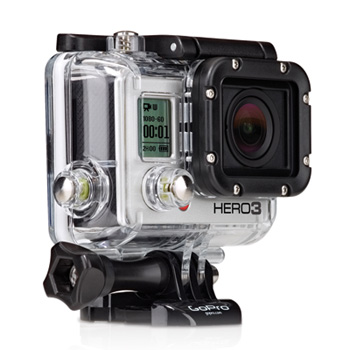 Automotive gadgets will enhance any driving experience, helping you with everything from avoiding speeding tickets, achieving higher gas mileage, answering phone calls on the go, entertaining backseat passengers and making your vehicle's body shine. Browse the following car product reviews to learn more about the latest Bluetooth hands-free phones, police radar scanners, portable GPS navigation devices, iPod accessories, and fashion, safety and automobile care products.
---
Love Your Leather
Mothers LeatherTech
Upholstery upkeep is an essential part of any vehicle cleaning regimen, especially for those of us with leather or vinyl surfaces that can quickly crack or fade when neglected. Thankfully, Mothers has your seats (literally) covered with its line of LeatherTech car care products.
Read the full Mothers LeatherTech review.
---
Three Months of Stylish Front-End Protection
Armor All Custom Shield Coating
For those looking to protect the front-end of their automobiles from road debris without the cost and hassle of an auto bra, the spray-on, peel-off Armor All Custom Shield Coating provides an easy solution that looks stylish and lasts for up to three months.
Read the full Armor All Custom Shield Coating review.
---
Because Your Engine Deserves It
STP Gas Booster Concentrated Fuel System Treatment
Restore your car's engine to peak performance with the STP Gas Booster! This highly-concentrated fuel additive will thoroughly clean your fuel system of the myriad clogs that detract from your engine's efficiency. Though the bottle may appear quite diminutive, it packs a powerful punch and is capable of treating up to 15 gallons of gasoline.
Read the full STP Gas Booster Concentrated Fuel System Treatment review.
---
Protect Your Car's Health
CarMD
Have a hunch that your car has a problem? The CarMD Vehicle Health System accesses your car's onboard computer system via an easy-to-use handheld device to provide a diagnostic report on engine, electronic and emissions systems.
Read the full CarMD review.
---
Speed 'n' Shoot
GoPro HD Motorsports HERO Camera
Share your memories of checkered flags at the track with the GoPro HD Motorsports Hero! Offering professional quality 1080p resolution, this high-performance camera takes both video and still photos, and can be easily mounted to helmets, motorcycles, ATVs, cars, boats and more.
Read the full GoPro HD Motorsports HERO Camera review
---
Keeping On Top of Things
ScanGaugeII
A great way to conserve gasoline is to keep track of its use with the portable and versatile ScanGaugeII. Along with its real-time digital gauges, this three-in-one aftermarket automotive computer can also measure four sets of trip data and retrieve trouble codes, saving a costly trip to the mechanic if the check engine light is a false alarm.

Read the full ScanGaugeII review.
---
Smooth Operator
Armor All Ultra Shine Butter Smooth Wax
Waxing a car can be a (literally) painful process, and the often-residue-streaked results never quite seem to justify the ensuing arm ache. However, the easy-to-apply Armor All Ultra Shine Butter Smooth Wax requires no hazing or buffing, saving you valuable time and energy.
Read the full Armor All Ultra Shine Butter Smooth Wax review.
---
All-In-One Fun
Pioneer AVIC-Z120BT Navigation System
Combining cutting-edge navigation software with smart phone compatibility and an endless array of entertainment features, the AVIC-Z120BT provides true hands-free functionality in an integrated and easy-to-use on-board computer.

Read the full Pioneer AVIC-Z120BT review.
---
Keep On Shinin'
Armor All Wheel Protectant
Keeping car wheels clean can be a real pain; however, with Armor All Wheel Protectant—the latest in a line of products aimed at maintaining that crisp, new car shine—you have a powerful new ally in the everlasting battle against the rim-ravaging elements. This brake dust and road grime repellent is designed to keep wheels cleaner longer, and make cleaning them easier next time!

Read the full Armor All Wheel Protectant review.
---
Great Conversation Piece
BlueAnt S4 Bluetooth Car Kit
This compact, sun-visor-mounted speakerphone is helpful for cell phone owners behind the wheel who dislike earpieces and cannot use handheld devices. Capable of connecting two phones simultaneously, BlueAnt's S4 Bluetooth Car Kit can use voice command dialing and play music, providing motorists and their passengers a safe and enjoyable communication experience.
Read the full BlueAnt S4 Bluetooth Car Kit review.
---
Get Back On the Road Faster
Michelin Smart Jumper Cables
Jump-starting a dead car battery is quick, safe and easy with Michelin's new 10-foot-long Smart Jumper Cables. While conventional jumper cables require that a specific positive and negative cable be attached to its corresponding battery terminal, the Smart Jumper Cables automatically adjust polarity, meaning you can use either clamp with any connection on a standard 12-volt battery.

Read the full Michelin Smart Jumper Cables review.
---
In-depth Rejuvenator
ICE Wheel and Tire Cleaner
Washing your car's wheels and tires can be a hassle since it is difficult to remove accumulated road grime and brake dust from hard-to-reach niches. This issue, however, is no problem for ICE Wheel and Tire Cleaner. The spray bottle, a part of Turtle Wax's ICE Car Care System, serves as a complete package to getting your treads spic-and-span.
Read the full ICE Wheel and Tire Cleaner review.
---
Auto Racing Chic
TAG Heuer Eyewear - Squadra Collection
Inspired by automobile racing, TAG Heuer's Squadra collection from its Avant-Garde eyewear line blends performance with sleek design, and is ideal for under-the-helmet wear. Even for those of us who abide by double-digit speed limits, the superior fit, durability and comfort of these sharp-looking frames make it more than appealing for everyday wear.

Read the full TAG Heuer Eyewear - Squadra Collection review.
---
More Auto Products

Read All Car Reviews