Wellness Formula
Top 10 Immune System Boosters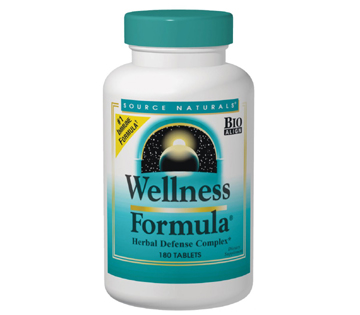 Get Well with Wellness Formula
Wellness Formula has been a leading cold weather herbal supplement for over 20 years thanks to its powerful combination of herbs, vitamins, antioxidants and minerals designed to get to the root cause of bodily imbalances. Containing potent doses of vitamins A and C alongside herbs long-used in Eastern medicine, such as astragalus, garlic, and isatis, this carefully-crafted concoction provides support for the multiple body systems that impact immune and upper respiratory health. Together, these proven immune system boosters work to strengthen the body's natural protective barriers and cleanse the mucous membranes.
| | |
| --- | --- |
| PNW072810 | (Updated 09/18/13 NW) |

There's a lot of fish in the sea, but not all should end up on your plate! Learn which kinds of seafood were caught using sustainable practices.
A staple in Indian cuisine, this flavorful spice aids in digestion and detoxifies the body. Discover all of the health benefits of cardamom