Pakwan
3180 16th St. (Guerrero St.)
Send to Phone
415-255-2440
| Make Restaurant Reservations
| Menu
Inexpensive and rather tasty Pakistani food draws serious crowds to this no-frills restaurant.
Open

Lunch & Dinner daily

Features
Dress code: Casual
No Credit Cards
* Click here for rating key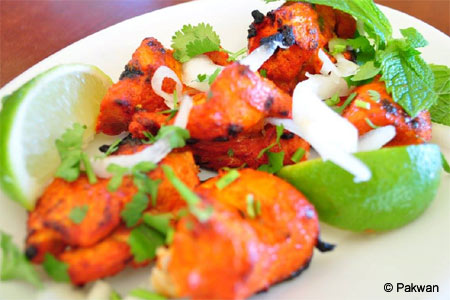 Pakwan Restaurant Review
: If you are the type that needs a cold beer with your hot Indian food, pick it up at the corner store across the street. This no-frills Mission spot is strictly BYOB. Order hefty portions of lamb saag, tandoori chicken and pillowy naan at the counter and pick them up when your number is called. There is plenty of space at this double-wide storefront, but it does get crowded on weekend nights when revelers stop in before a night of bar-hopping.