Bärenjäger Honey Liqueur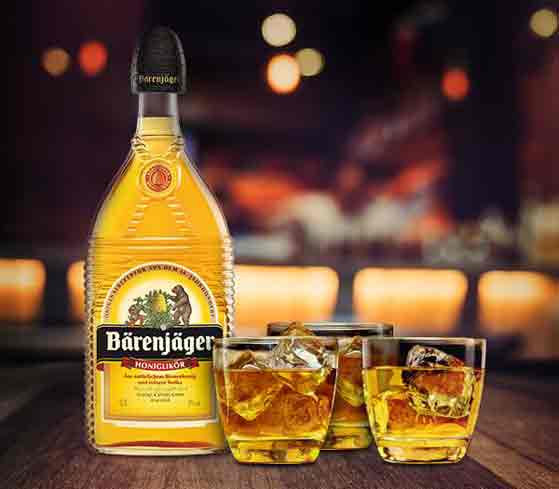 As fans of sweet German liqueurs and good ole American Kentucky bourbon, we were excited to try Bärenjäger Honey Liqueur, a savvy-sounding marriage of the two.
This spirit whose name intriguingly translates to "bear hunter" dates back to the 15th century when it was created in Prussia to help hunters lure bears from their caves. Back then, the honey drink was a mead-like moonshine made from local honey. The recipe underwent a small change in the 18th century and today, a one-liter bottle of Bärenjäger contains a whopping 300 grams of honey, which is inexplicably imported from Mexico rather than made by Teutonic insects.
Distilled from neutral grain alcohol, the 70 proof spirit has a lovely honey bouquet, but we're sorry to report that on the palate it is cloyingly sweet and tastes rather like artificial honey flavors. Due to its overarching sweetness, we weren't able to detect any herbal or spicy notes, and the bourbon flavor was lost on us, save for a slightly sharp edge somewhere in the back. Even letting the honey liqueur open up a bit on the rocks didn't improve the taste much. We hear it's a popular ingredient in artisanal cocktails and we're sure someone with a higher tolerance for sweets might find the saccharine honey flavors quite enjoyable.
Origin: Germany
Price: $29.99 for 750 ml.
ABV: 35%
By: Bärenjäger

German Manhattan Recipe
2 1/2 parts Bärenjäger Honey Liqueur
1/2 part sweet vermouth
2 dashes orange bitters
Combine ingredients in a mixing glass, stir and strain into a martini glass. Rim glass and garnish with a lemon peel.
---