Chef David Féau's Home Cooking Recipes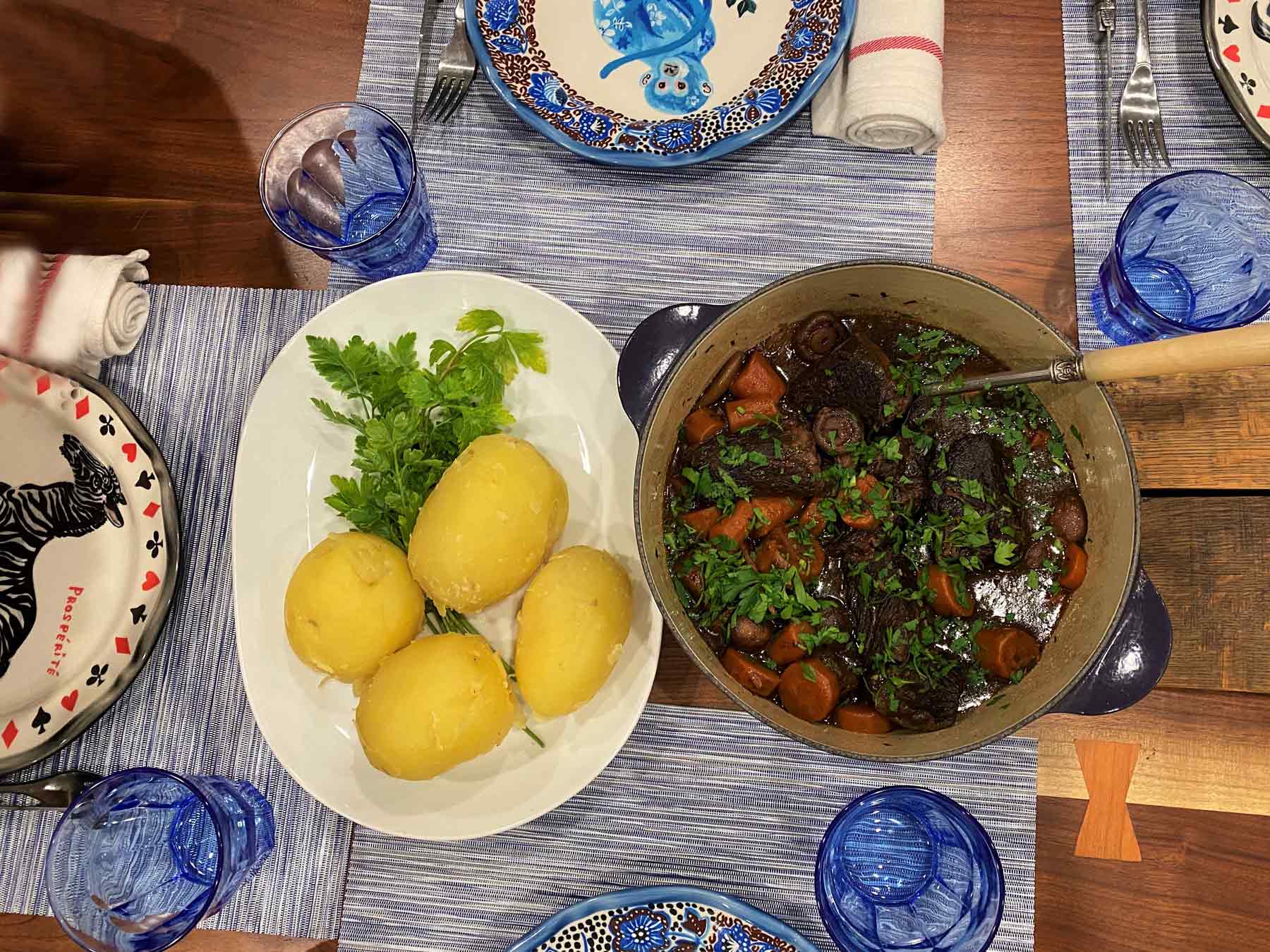 Here is what Féau prepared a few days ago: Boeuf aux Carottes, Beef & Carrots.

Your turn!

Ingredients:
. 6 lbs chuck flap (macreuse), cut in 2 oz squares
. 2 tbsp. olive oil
. 1 lb button mushrooms
. 3 lbs carrots
. 2 lbs shallots
. 10 oz garlic
. 1 ½ oz parsley
. ½ cup bay leaves bouquet
. 32 oz red wine
. 64 oz beef stock
. ½ tsp. xanthan gum
. 2 tbsp. parsley, chopped
Directions:
1. Heat the oil in a stew pot or marmite
2. Season the pieces of beef and color them golden brown
3. Remove the beef from the pot, then sauté the shallots and add the mushrooms
4. Add the carrots and garlic, then the red wine
5. Add the meat and the stock. Make a bouquet garni from the parsley and bay leaves and add it to the pot.
6. Bring to a simmer and cover the pot. Bake in the oven at 350°F for about 4 hours.
7. Let the stew cool down on the stove top
8. Remove the meat, vegetables and bouquet garni but leave the stock in the stew pot
9. Bring the stock to a boil. Add the xanthan gum and blend with a hand mixer.
10. Put back the meat, carrots, shallots and mushrooms
11. Serve very hot. Garnish with chopped parsley.