A simple place to enjoy a pizza and a pint.

Openings:
Lunch & Dinner daily
Features
Parking lot
Dress code: Casual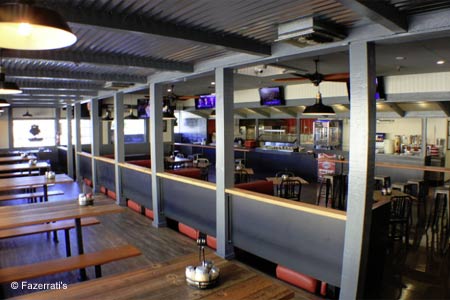 Fazerrati's Restaurant Review:

Fazerrati's is a simple place to relax with friends and share a pie and a pitcher. This local institution serves up a variety of pizzas, calzones and offers a salad bar to boot. Fazerrati's is known as a softball players' hangout, and a fun, family dining spot. The selection of brews on tap, including a low-carb option, is among the best in town. Grab one of the sleigh booths on the upper level to watch the action.
---