This beloved grande dame's rarefied atmosphere turns brunch, tea or lunch into a special occasion.

Openings:
Breakfast daily, Tea Sat., Brunch Sun.
Features
Valet parking
Dress code: Business casual
Reservations suggested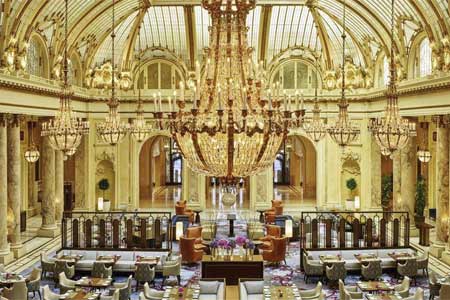 Garden Court Restaurant Review:


About the restaurant: There's no prettier room in San Francisco than this one off the lobby of the Palace Hotel. Beneath a spectacular glass roof, a sea of elegant tables, chairs and willowy palms is arranged over a richly patterned carpet.

Food & Drinks: The optimum time to visit is for afternoon tea, for its aristocratic aura and attentive service. Sunday brunch is also a good experience. For lunch, the signature salad with Dungeness crab is a favorite.
---