A favorite sushi spot for Noe Valley locals serving exceptionally fresh fish.

Openings:
Dinner nightly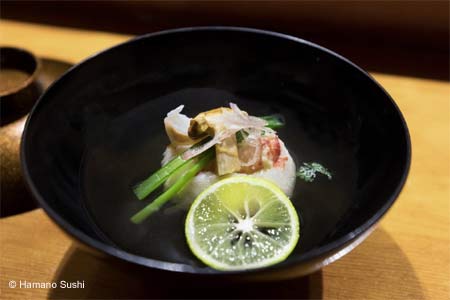 Hamano Sushi Restaurant Review:

Though Noe Valley locals may prefer to keep this long-running sushi spot a secret, Hamano does not lack for business. Members of the restaurant's cult following regularly line up in advance of opening time, waiting under the white awning to vie for coveted seats at the curved sushi bar. A large, if somewhat dark, dining room stretches beyond the host stand for those who don't make it. Fresh fish, large cuts of sushi and sashimi and a revolving menu of specialty items leave little else to be desired. Vegetarians revel in tasty marinated soy dishes and addictive pickled plum rolls. Regardless of the seat he scores, every diner is sure to feel like a winner when his food reaches the table.
---