This creative Mission restaurant offers fun, color and plenty of personality.

Openings:
Dinner Mon.-Sat.
Features
Dress code: Casual
Reservations suggested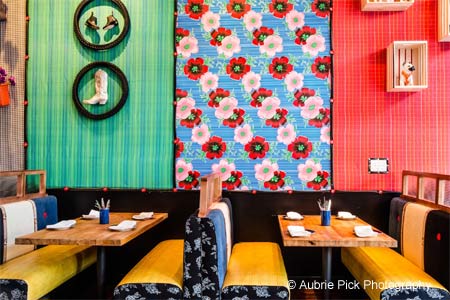 Loló Restaurant Review:

Loló offers a splash of personality and a riot of color to diners seeking a fun night out. The space seats 65 and is full of whimsical details. This is not a restaurant that takes itself too seriously. The "lighten up, it's just food" attitude shows in the dishes, which offer fun and original takes of the cuisine of Jalisco, Mexico. The taco tropical, with shrimp and a sweet relish, is served on a thin slice of jícama rather than a tortilla. The fried avocado taco is a surprise favorite, with unexpected flavors and a delicate richness. The lively bar offers a cocktail list focused on agave-based spirits (tequila and mezcal), including a well-executed classic margarita, and a small wine list is also available. Poppy liqueur and cardamom help the sangria stand out from the pack.
---