Magnolia Bakery
8389 W. Third St. (S. Orlando Ave.)
Send to Phone
323-951-0636
| Make Restaurant Reservations
| Menu
New York's iconic bakery sweetens Third Street's shopping-restaurant row.
Open

Open Mon.-Wed. 8 a.m.-8 p.m., Thurs.-Sat. 8 a.m.-10 p.m., Sun. 10 a.m.-9 p.m.

Features
* Click here for rating key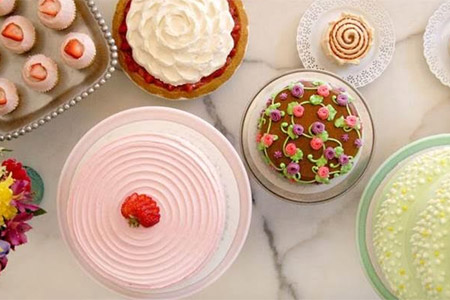 Magnolia Bakery Restaurant Review
: New York's famed Magnolia Bakery boasts locations all over the world, including this LA branch on Third Street's shopping-restaurant row. Expect top-drawer baked goods with a touch of nostalgia. All the favorites from the East Coast are on hand at this light-filled, breezy outpost --- from layer cakes to the buttercream-topped cupcakes Carrie Bradshaw nibbled in "Sex and the City." And Magnolia is one trendy bakery that has not abandoned the art of pie-making in its rush to conquer a crowded cupcake field, offering the indulgent Southern specialty of black-bottom pecan pie. If banana is your thing, the banana cream pudding can be quite addictive.