Prime chophouse and busy bar scene in Center City.

Openings:
Dinner nightly
Features
Parking available
Dress code: Business casual
Reservations suggested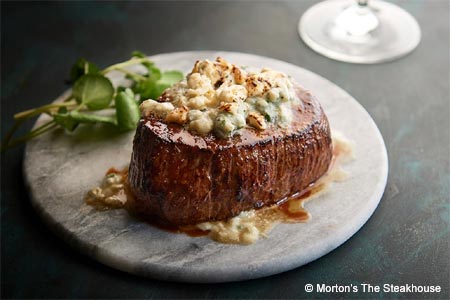 Morton's The Steakhouse Restaurant Review:

The business crowd that frequents Morton's handsome digs seems willing to pay a steep price for the red wine to accompany the flavorful and generous steaks; there's a whole page that lists magnums. The Art Deco etched-glass bar is very busy on weeknights, but on weekends the crowd is older and decidedly well heeled. While the sides of vegetables and desserts are standard, the steaks and fresh seafood are top-drawer. Check out the $7 Bar Bites menu, offered every day from 5 p.m. to close, which includes an array of steakhouse fare, including Prime cheeseburgers, iceberg wedge bites, filet sandwiches and more. Waitstaff is concerned and eager.
---