Rosh Hashanah Restaurants in Los Angeles
Photo LUCQUES CATERING © Suzanne Lanza
September 5 & 6 – AKASHA
Chef/owner Akasha Richmond and partner Alan Schulman of AKASHA in Culver City celebrate their annual Rosh Hashanah Dinner with two nights of specials for take-out and delivery from September 5-6, 2021. (Order by August 31st for Rosh Hashanah; or by September 9th for Yom Kippur menus on September 15th & 16th.)

Among the à la carte options are chopped chicken liver (1/2 pint, serves 2-4, $10), spiral-shaped olive oil challah ($14), matzo ball soup (serves 2, $14) braised beef brisket (serves 2, $38), potato pancakes (half dozen, $10), noodle kugel (serves 2-3, $22) and apple-honey cake (serves 4-6, $16). Special cocktails, New Year's Pimm's and Apples & Honey, are also available ($25, serves 2).

> For the full menu, visit the AKASHA on Tock.
Maple Block Meat Co.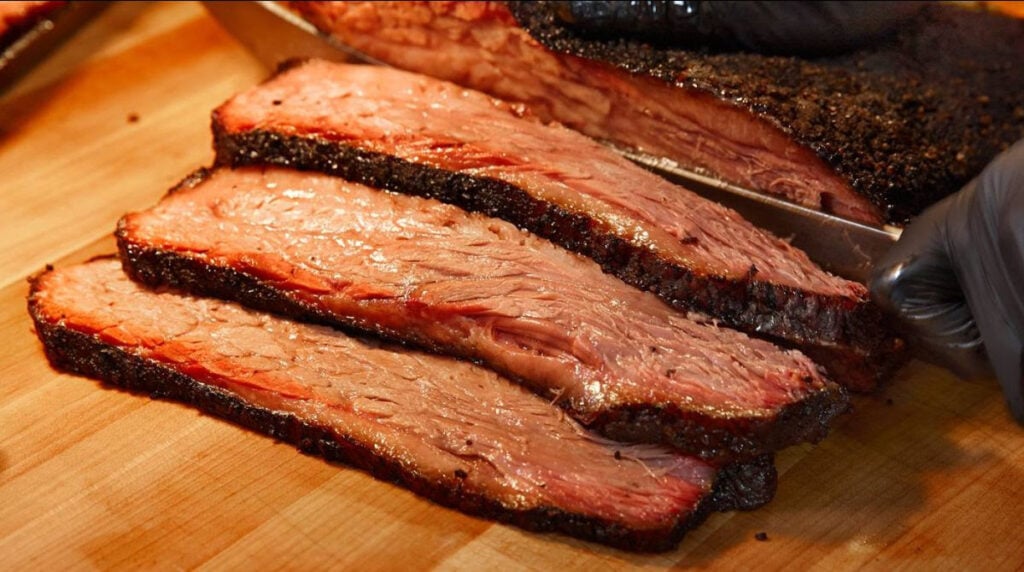 Whole sliced briskets are on offer at Maple Block Meat Company in Culver City.

The catering menu also includes other smoked meats, classic BBQ side dishes, desserts and more.

> E-mail catering@mapleblockmeat.com to place an order.
September 6 & 7 – Huckleberry Café & Bakery
Huckleberry Café & Bakery in Santa Monica offers catering for weekly Shabbat dinners, as well as special menus for Rosh Hashanah (order by September 3) and Yom Kippur (order by September 13th).

For Rosh Hashanah, enjoy dishes such as matzo ball soup, roasted carrots with honey date butter, potato pancakes, roasted chicken with couscous, braised beef brisket and coconut macaroons.

> Orders must be placed in advance on Tock.