TerraVentoux, Terra Solis Intuition 2017 | Ventoux, France
Photo © TerraVentoux
TerraVentoux, producer of the biodynamic Terra Solis Intuition 2017, is a cooperative in the Ventoux region in Southern France. The area is overlooked by the Mont Ventoux (Ventoux mountain) on which the biodynamic vineyards used for this wine are situated.

Biodynamic wines are made employing a holistic approach to grape growing and wine making. Its roots are to be found in the lectures of the Austrian philosopher and scientist Rudolf Steiner. His agricultural lectures, given in 1924 to a group of more than 100 farmers and landowners, contained novel insights and suggestions on how to regenerate and improve agriculture, which led to the foundation of the biodynamic movement. The key is to consider the vineyards as a living system. Rather than simply reducing chemical inputs, biodynamic production is a proactive attempt to bring life to the soil with the use of natural composts and organic spray preparations. Rudolf Steiner also found there to be lunar and astrological influences on soil and vine development. A number of biodynamic calendars have been developed that offer indications for optimal times for planting, harvesting and pruning, based on the cyclical changes of the lunar calendar.

Biodynamic winemakers claim to have noted stronger, clearer and more vibrant tastes with better expressions of terroir in their wines.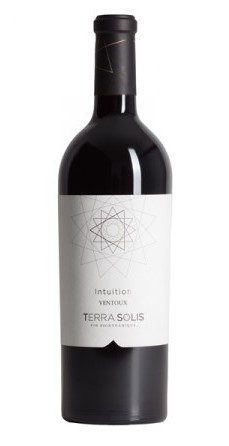 Origin: Ventoux, France
Varietals: 90% Grenache, 10% Syrah
Sustainability: Demeter certified (biodynamic)
Suggested retail price: $25.00
ABV: 14.5%

A traditional vinification took place in stainless steel and cement tanks with indigenous yeast transforming the must into wine. After the fermentation, the wine was kept in oak barrels for six months.

The wine has a deep ruby color with a very rich, complex nose of dark berries, ripe cherries, spices, green olive brine, hay, chocolate, mushrooms and violets. Intensely lingering, the wine shows a perfect balance between the ripe grape tannins, alcohol and fine acidity with a perfectly measured amount of oak regimen. It is beautiful now and can be drunk over the next five years.

Suggested food pairings: grilled meats and vegetables, meat stews, salads, cheeses.

> For more information, visit the TerraVentoux official website.
It is imported and sold exclusively in the U.S. by Lesourd Wine Imports.