Maison de Champagne Piper-Heidsieck | Reims, France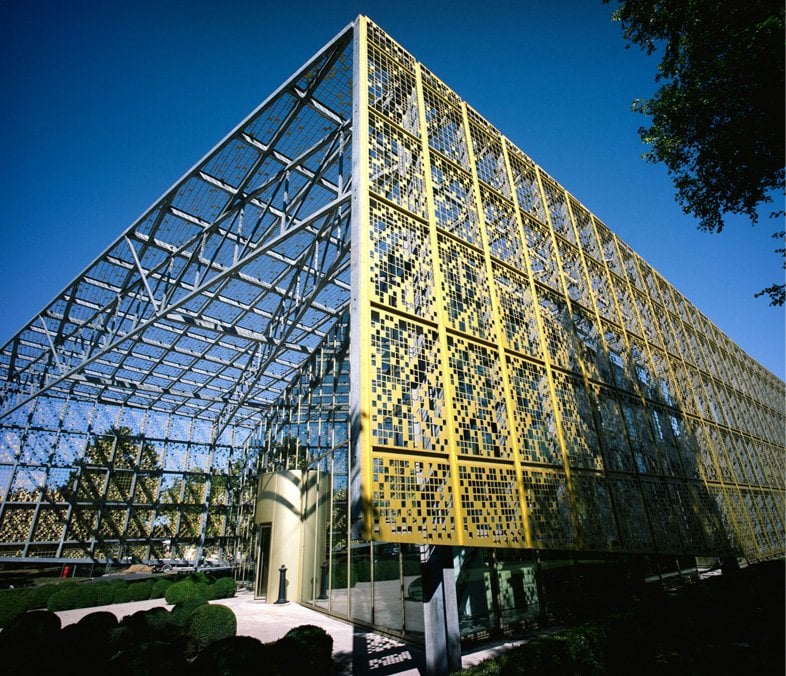 Photo © Champagne Piper Heidsieck | The headquarters by architect Jacques Ferrier
All three Heidsieck Champagne houses originate from the same company, Heidsieck & Co., which was established in 1785 by Florens-Louis Heidsieck with the dream to create a "Champagne worthy of a queen." That dream was realized when he boldly presented his first cuvée to Queen Marie-Antoinette and she declared love at first sip. She quickly became the Champagne's first brand ambassador and when Henri-Guillaume Piper joined the Reims venture in 1815, he and Florens-Louis' nephew Christian Heidsieck set out to promote the Champagne house's reputation well beyond the borders of France.

In 2011, the Descours family took over the reins of the Champagne house which thus became part of the EPI group (comprising other such hallmarks of French artisanal excellence as J.M. Weston and Bonpoint). The family-owned company, with Christopher Descours at the helm, continues to evolve, nurtured by its values of craftsmanship, continuity, quality and the transmission of French luxury savoir-faire.

> For more information, visit
– Champagne Piper-Heidsieck official website.
– check out the tasting notes of:
• Champagne Piper-Heidsieck, Cuvée Brut on GAYOT's Best Non-Vintage Champagnes
• Champagne Piper-Heidsieck, Rare 2006 on GAYOT's Best Prestige Champagnes.