Best Pizza Restaurants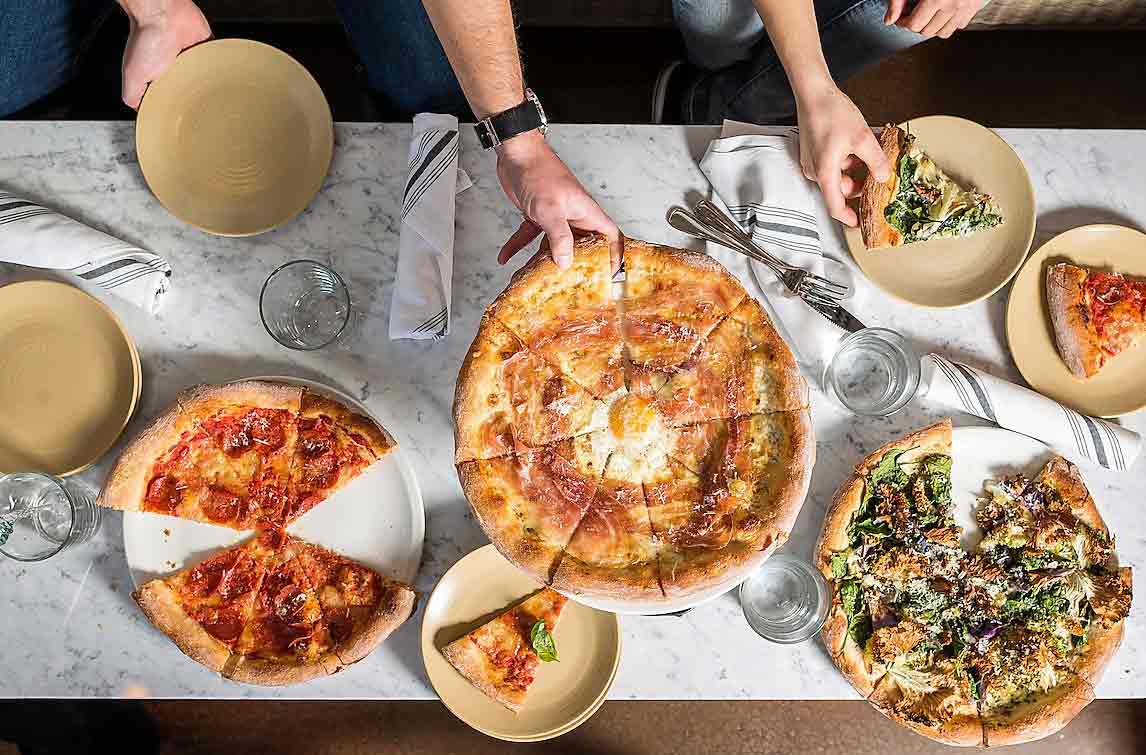 Stella Barra Pizzeria (4 locations) | Photo: under a bushel
Pizza can be a divisive topic. Aficionados wax poetic about their crust preferences, whether deep dish or crisp and thin. Then there's the issue of the toppings. Do you prefer things simple with just good tomato sauce and mozzarella or do you go for more "exotic" accoutrements like goat cheese, fennel sausage and potatoes?
Whichever way you slice the pie, GAYOT has compiled the best places for pizza in select cities across the United States.
Top Pizza Restaurants Near You
Click on each city to see the full list.
GAYOT's constant search for the perfect pie has resulted in this list of the Top 10 Pizza Restaurants across America.
There are a lot of good Italian restaurants in America — so many, in fact, that it might be hard to sift through the rest to find the best.
GAYOT is here to help with a selection of the most innovative, authentic and appetizing restaurants serving Italian cuisine near you.