Red Jacket Mountain View Resort
Top 10 Family Resorts in the US

NEW HAMPSHIRE

North Conway
Red Jacket Mountain View Resort
With its own 40,000-square-foot indoor water park, this wilderness resort has "family vacation" written all over it. Along with water slides and a wave pool that can be enjoyed year-round, this 25-acre property features a range of kid-friendly activities, from bonfires and family story time to movie nights and Xbox tournaments. Views unfurl across the Saco River Valley and Moat Mountain Range, and adult offerings include a full-service spa, lounge with live entertainment and Champney's restaurant for classic New England cuisine. For more casual dining, guests can opt for poolside barbecues and family cookouts. A variety of accommodations are available: standard hotel guest rooms, two-bedroom townhouses with full kitchens and four-bedroom homes for groups of up to 10 (perfect for family reunions). Hiking, whitewater rafting and horseback riding are just a few of the outdoor attractions.

Learn more about all the family attractions at the Red Jacket Mountain View Resort official website
Related Content:

New Hampshire Travel Guide

The Best Spas in New Hampshire

More Top Family Resorts in the U.S.


BRING THE KIDS
Top 10 Family Resorts Worldwide
Want to take the kids abroad? Make sure your hotel has the amenities and activities to keep the whole family happy. Consult GAYOT's list of the Top 10 Family Resorts Worldwide.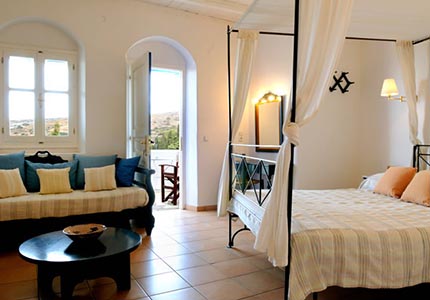 LUXURY ON A BUDGET
Top 10 Value Hotels Worldwide
Here's GAYOT's list of the best hotels, resorts, lodges and inns to stay in when you're criss-crossing the globe. These accommodations will help you stick to your budget on your worldwide adventures.
Sip your way through wine country with GAYOT's list of charming inns and resorts, featuring vineyards from Napa Valley to Long Island, New York.
Go off the beaten path and explore GAYOT's Top 10 Extreme Hotels, which feature one-of-a-kind accommodations for a truly unforgettable experience.