Sheraton Algarve, A Luxury Collection Hotel, Albufeira
Top 10 Family Resorts Worldwide
Albufeira
Sheraton Algarve, A Luxury Collection Hotel, Albufeira
A holiday oasis within an oasis, the Sheraton Algarve is part of the Pine Cliffs Resort. This sprawling property features 10 international and Portuguese restaurants and bars (including fine dining, family-friendly buffets and an al fresco Champagne bar), a full-service wellness center, a tennis academy, multiple swimming pools, a stunning nine-hole golf course, a golf academy and one of the top hotel kids' clubs in Europe. The club is divided into two sections. For ages 6 months to 8 years old, Porto Pirata is heaven on earth, with two wooden pirate ships serving as the focal point for the 75,000-square-foot children's village overlooking the Atlantic Ocean. Older kids (ages 8 to 13) can participate in the Junior Club, where activities range from crossbow shooting and soccer to table tennis and mini-golf.
For more information, visit the Sheraton Algarve, A Luxury Collection Hotel, Albufeira official website
Related Content:

The Best Spas in Portugal

Portgual Travel Guide

More Top Family Resorts Worldwide


KID-FRIENDLY ACCOMMODATIONS
Top 10 Family Resorts in the U.S.
If the kids are out of school, why not plan a vacation for the whole family? Here are GAYOT's Top 10 Family Resorts in the U.S., so you'll know where to go to ensure everyone has fun.
---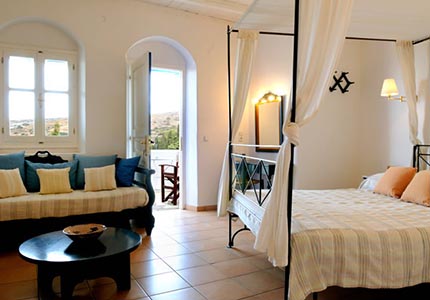 LUXURY ON A BUDGET
Top 10 Value Hotels Worldwide
Here's GAYOT's list of the best hotels, resorts, lodges and inns to stay in when you're criss-crossing the globe. These accommodations will help you stick to your budget on your worldwide adventures.
---


TAKE THE PLUNGE
Top 10 Water Slides in Luxury Resorts
Make a splash on your next family vacation with a stay at one of these watery wonderlands! Located on the grounds of posh hotels, GAYOT's favorite wet 'n' wild rides include terrifying vertical drops, body-twisting tube rides and even a slide through a shark tank.
Sip your way through wine country with GAYOT's list of charming inns and resorts, featuring vineyards from Napa Valley to Long Island, New York.
Go off the beaten path and explore GAYOT's Top 10 Extreme Hotels, which feature one-of-a-kind accommodations for a truly unforgettable experience.