Dining Out for New Year's Eve 2015
Put on those paper party hats! New Year's Eve is a night that should be spent out on the town. GAYOT has compiled lists of restaurants that will be celebrating the end of the year in style. Some may serve a multi-course meal with dancing to follow while others may offer a more intimate setting to share a midnight Champagne toast with someone special.
Top 10 New Year's Eve Restaurants:

More of the Best New Year's Eve Dining:
Atlanta

Atlantic City

Austin

Baltimore

Boston

Chicago

Cleveland

Colorado Mountains

Dallas/Fort Worth

Denver

Detroit

Greenwich, CT

Hartford, CT

Hawaii

Houston

Las Vegas

London, U.K.

Los Angeles

Maryland Suburbs (DC)

Miami/South Florida

Minneapolis/St. Paul

Monterey/Carmel

Montreal, Canada

Napa/Sonoma, CA

New Orleans

New York

Northern New Jersey

Orange County, CA

Orlando

Palm Springs

Paris, France

Philadelphia

Phoenix/Scottsdale

Portland

Quebec City, Canada

San Antonio

San Diego

San Francisco/Bay Area

San Jose, CA

Santa Barbara

Seattle

St. Louis

Sydney, Australia

Tampa Bay

Toronto, Canada

Vancouver, Canada

Virginia Suburbs (DC)

Washington DC

Westchester, NY
MORE SUGGESTIONS FOR NEW YEAR'S EVE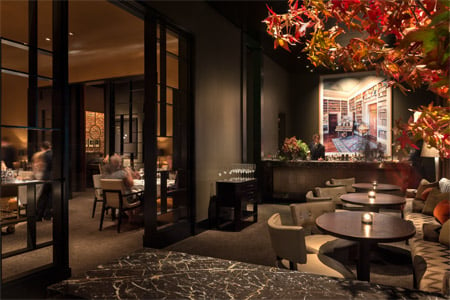 UBLS122314
Check out the 2015 edition of GAYOT's Annual Restaurant Issue, which features the Top 40 Restaurants in the US and more.