NEW
Din Tai Fung
10250 Santa Monica Blvd. (Avenue of the Stars)
Send to Phone
no phone
| Make Restaurant Reservations
Shanghai-style soup dumplings at Westfield Century City.
Open

Lunch & Dinner daily

Features
* Click here for rating key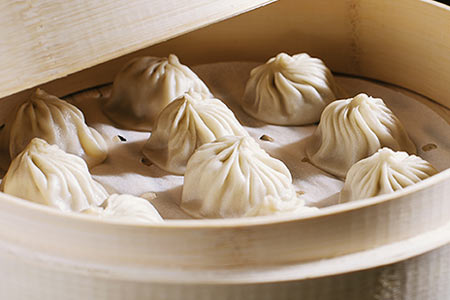 Din Tai Fung Restaurant Review
: Joining the roster of restaurants at Westfield Century City is Din Tai Fung, a destination for Shanghai-style soup dumplings and other Chinese offerings. The bite-sized delights are filled with combinations of shrimp and pork, vegetables and pork, or chicken. There are also plenty of vegetarian/vegan options including the vegetable side dishes, vegetarian dumplings and starters such as the flavorful bean curd salad. Eight-treasure sticky rice is among the desserts. Other locations.