Chef Roland Passot's lively venue is ideal for traditional French brasserie cuisine.

Openings:
Lunch & Dinner daily, Brunch Sat.-Sun.
Features
Parking garage
Dress code: Casual
Reservations suggested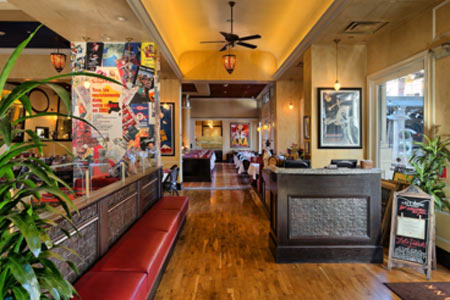 Left Bank Brasserie Restaurant Review:

Roland Passot's (La Folie) upscale-casual Left Bank brasserie mini-chain offers French country food created with farmers market ingredients. The seasonal menu may feature classics such as onion soup des Halles with Emmental cheese crusted over a rich broth; mussels steamed in white wine with shallots; a salad Niçoise topped with rare ahi; free-range chicken coq au vin; and a delightful, roasted whole chicken for two with vegetables. The lunch menu offers rich and satisfying croques monsieur or madame, as well as leg of lamb sandwich with roasted peppers and optional olive tapenade. Of course, the crispy pommes frites are a must, as is the Valrhona chocolate fondue pour deux. Service is friendly and professional and the wine list is a veritable tour de France. Dedicated kids' brasserie and happy hour menus are available. Additional locations in Larkspur and Menlo Park.
---