The Plough & Stars
116 Clement St. (Second Ave.)
Send to Phone
415-751-1122
| Make Restaurant Reservations
Large Dublin-style tavern with live music on Clement.
Open

Open Mon.-Thurs. 3 p.m.-2 a.m., Fri.-Sun. 2 p.m.-2 a.m.

Features
Dress code: Casual
Entertainment: Live music
* Click here for rating key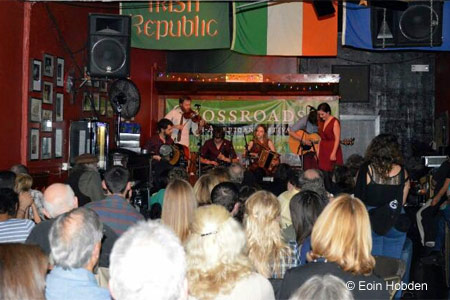 The Plough & Stars Restaurant Review
: No food is served at this raucous Irish tavern, but that doesn't keep out the crowds. On offer: pints of Guinness, pool tables, whiskey and an enormous space in which to engage in Irish-style set dancing and listen to live bluegrass, folk or Irish music. Packed nightly with young and old patrons alike, many from Ireland herself.
Sign up to receive the 2019 edition of GAYOT's Annual Restaurant Awards. We honor America's best chefs, a top restaurateur and more.