2015 Top 10 Japanese Restaurants in San Francisco/Bay Area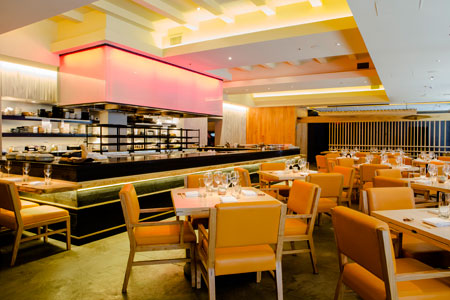 Most people think of sushi when they think of Japanese food, but there's plenty of grilling, simmering, steaming and frying going on in Japanese kitchens as well. Think teriyaki, sukiyaki, soy-marinated fish filets, yakitori, ramen, udon, and other distinctive dishes that tend to be low in fat and high in salt. Whether you desire to dine at a counter, a western-style table, or on tatami mats on the floor with your shoes in the corner, here are the 2015 top ten Japanese restaurants in San Francisco/Bay Area presented in alphabetical order.
Next >
Comments
comments
BE IN THE KNOW
New Restaurants in San Francisco
Find all the San Francisco/Bay Area restaurants that have opened recently with GAYOT's round-up.

See What's New in San Francisco!
Check out the 2015 edition of GAYOT's Annual Restaurant Issue, which features the Top 40 Restaurants in the US and more.
GAYOT has rounded up the
Top 10 Penthouse Restaurants in the US
, featuring fine meals and million-dollar views.