All About Saké
Saké, the Japanese alcoholic beverage made from fermented rice, has steadily become a staple in American restaurants, bars and home liquor cabinets. Often erroneously referred to as "rice wine," sakés can be sipped cold, warm or hot.
It can be paired with many dishes other than sushi. Find out more about sake with GAYOT's reviews and features.
Guide to Saké Varieties
Depending on how it's produced, saké can be just as different as wine varietals. Sip your way from fruity and floral to cloudy and creamy with our informative saké variety guide.
Saké Features & Reviews
1. Hakutsuru Superior Junmai Ginjo
The Junmai Ginjo is brewed with natural spring water and has a silky, smooth body with notes of flower. It is best paired with sashimi, pastrami and olives.

> For more information, visit Hakutsuru Saké official website.
2. Hakutsuru Sho-Une Junmai Dai-Ginjo
This Junmai Dai-Ginjo is a crisp saké with flavor notes of nectarine, vanilla and pear. The smooth body and clean finish pair well with seafood dishes.


> For more information, visit Hakutsuru Saké official website.
3. Kiku-Masamune Kaho-Gura Junmai Dai-Ginjo

Founded in 1659, Kiku-Masamune Sake Brewing Company still uses the ancient Kimoto method for producing saké. The Kaho-Gura Junmai Dai-Ginjo is a balanced brew with a sweet aroma and a smooth, mellow finish of pear, honey and rice pudding.

> For more information, visit Kiku-Masamune official website.
4. Takatenjin Soul of the Sensei

Brewed in memory of Toji Shokichi Hase, a noted saké maker who spent 40 years working at the same brewery, this special Junmai-Daiginjo blend boasts aromas of honey and grainy rice. It is rich on the palate, with a gentle sweetness and mouthwatering acidity that imparts a dry, spicy finish.
5. Tentaka Kuni Hawk in the Heavens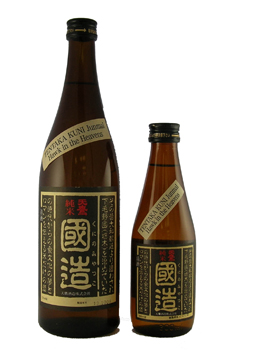 Brewed using water from the region's natural underground springs, Hawk in the Heavens is a crisp junmai sake with herbaceous flavors that linger on the palate.