Maison de Champagne Nicolas Maillart | Écueil, France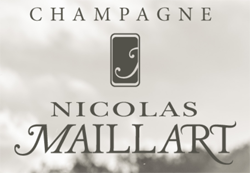 The Maillart family's vine growing practices can be traced back to 1753, when their ancestors grew vines in the neighboring village of Chamery. Although, there is a document suggesting that the tradition goes back even further, referring to a "measure of vines" in 1533 that was mapped out by Pierre Maillart, a sworn surveyor working in Chamery for Saint-Nicaise abbey.

It is now the turn of the ninth generation to take the reins, in the form of Nicolas, who returned to the winery in 2003 after completing his studies in engineering and oenology. He is thus perpetuating an almost 300-year old tradition and maintains the house philosophy of bringing out the full potential of the terroir of Champagne in his wines, all while maintaining strong biodiversity in the vineyards with minimal use of chemicals and nearly organic farming practices.

Maillart's grapes are sourced from villages in the Petite Montagne de Reims as well as the Grand Cru of Bouzy. The average age of his vines is 30 years, and two-thirds of his parcels are planted with a "sélection massale" (massal cloning), ensuring greater genetic diversity.

> For more information, visit:
– Champagne Nicolas Maillart official website.
– check out the tasting notes of Champagne Nicolas Maillart, Platine, Premier Cru on GAYOT's Best Non-Vintage Champagnes.