Lamborghini Gallardo LP 560-4 Spyder
Top 10 Exotic Sports Cars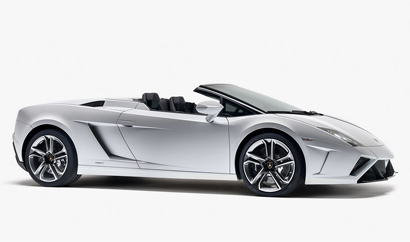 Lamborghini Gallardo LP 560-4 Spyder
This 560-horsepower convertible comes with Lamborghini's unique, love-it-or-hate-it angular styling.
Base Price: $209,500
Engine: 5.2-liter V10
Horsepower: 560 hp @ 8,000 rpm
0-60 mph: 4 seconds
Flu season is upon us! Get proactive about your health with these all-natural immune system boosters from around the world.
Handcrafted using only the finest cocoa, GAYOT's Top 10 Chocolate Bars are a far cry from your typical checkout lane candy fix.