2019 Best Outdoor Dining Restaurants in Sonoma County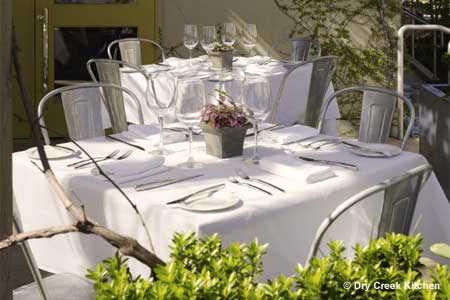 Top Restaurant Patios
in Sonoma County
When the weather is just right and you want to dine in the sunshine, try one of these restaurants in Sonoma County. We've rounded up top restaurants with outdoor seating in Sonoma, Santa Rosa, Healdsburg, Sebastopol and Geyserville.

Discover where to find the best restaurant patios in Sonoma County with GAYOT's list, presented in alphabetical order.

Find Top Outdoor Dining Restaurants in other cities.
You can also check
GAYOT's Best Outdoor Dining Restaurants in Napa Valley
Next >