Top 10 Steakhouses in the
United States 2011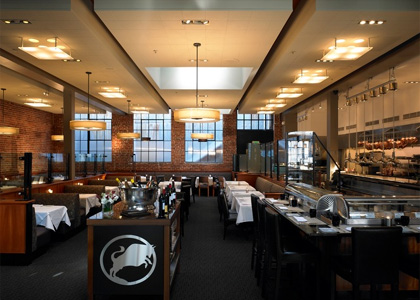 The American steakhouse echoes the iconic landscapes of America itself – from the historic, metropolitan Peter Luger in NY, to the glitzy star-studded glam of CUT in Beverly Hills, to Southern traditions at Z's pairing aged beef, raw oysters and gin. And need we elaborate on the meanings of a burlesque-themed steakhouse in Houston? While tradition reigns supreme at many of the nation's carnivore temples devoted to the apotheosis of beef, the 21st-century invasion of star chefs has subtly been elevating many of them to sophisticated dining establishments and creating an haute cuisine culture of steak. The names say it all – Wolfgang Puck, Michael Mina, Jean-Georges Vongerichten – so when it comes down to the final cut, our top 10 steakhouse selections will steer you to some rare meat treats.

Sign up to receive the 2016 edition of GAYOT's Annual Restaurant Issue, which will feature the Top 40 Restaurants in the U.S. and more.