Best Brut Rosé Champagnes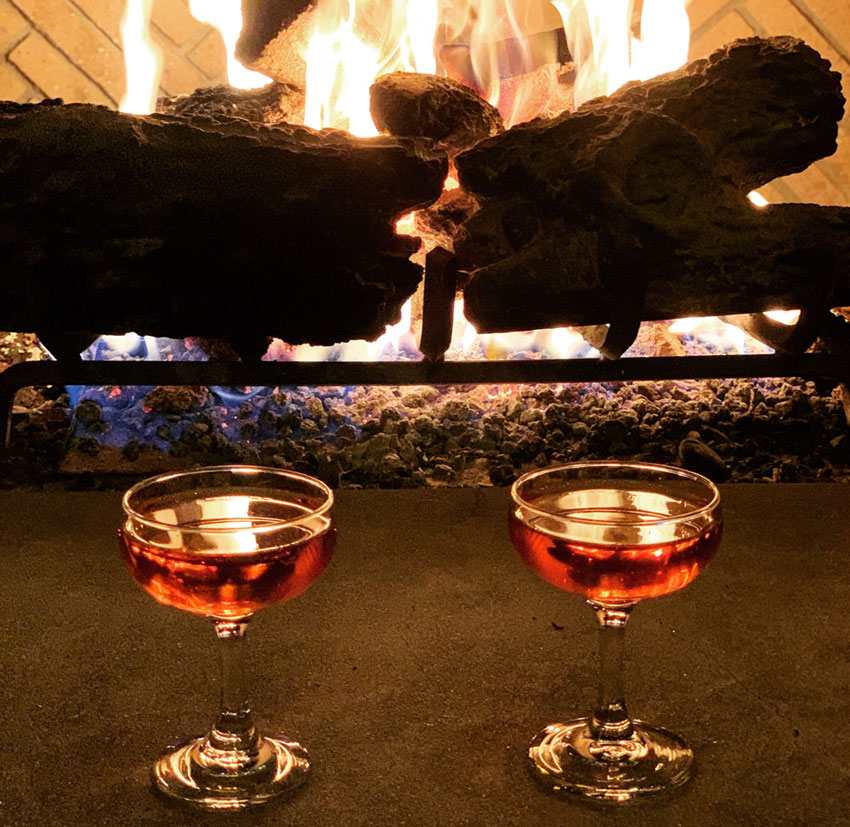 The Top Rosé Champagnes on the Market
Brut Rosé is one of the hottest categories in wine today. Who can resist it? These effervescent wines offer gorgeous pink or peach color in the glass and a robustness you simply can't get from Blanc de Blancs.
Brut Rosés are typically made from a blend of white and red grapes but a couple of the wines on GAYOT's Best Brut Rosé Champagnes list feature only red grapes.
Because Brut Rosés come in many different styles and levels of body, we made sure to put something on the list for every taste and preference.
GAYOT's Best Rosé Champagnes range in price from $50 to $300 to suit a variety of budgets.
> For more of GAYOT's finest bubbly options, check out GAYOT's Best Demi-Sec Champagnes list.
1. 2008 Veuve Clicquot Brut Rosé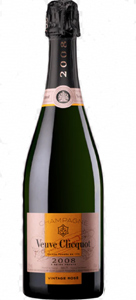 Origin: Reims, France
Varietal: 61% Pinot Noir, 5% Pinot Meunier, 34% Chardonnay
Price: $100
ABV: 12%
Not only is Veuve Clicquot among Champagne's oldest houses, it's one of the earliest supporters of women's liberation. The style and image of the house was shaped by its first female head, the legendary Widow Clicquot. And although the house is best known for the Yellow Label Brut, Clicquot also produces some of the finest Rosés in the world.
This is Rosé Champagne at its most pure and elegant. A vintage bottling, it offers everything you expect from Rosé, like red fruit aromas, the freshness of ripe berry and citrus flavors, a touch of vanilla and a hint of fresh baked brioche. Yet it delivers it all with great finesse. The aromas and flavors are incredibly complex. (It's a blend of 12 crus.) There's not just strawberry but also raspberry and red currant. The citrus hints at grapefruit, lemon and maybe a touch of sweeter tangerine. The wine finishes with just the right amount of power and good length.
> For more information, visit the Veuve Clicquot official website.
2. NV Billecart-Salmon Brut Rosé
Origin: Mareuil-sur-Aÿ, France
Varietal: Chardonnay, Pinot Noir, Pinot Meunier
Price: $78 for 750 ml.
ABV: 12%
Billecart is one of the oldest independently owned Champagne houses. In fact, the year 2018 marks the 200th anniversary of the house. Miraculously, it has managed to stay in the hands of the same family for seven generations. Lovers of their signature wine, the non-vintage Brut Rosé, might be surprised to learn that they've only been producing this Champagne since the 1970s.
Among wine professionals, the Billecart NV would have to be the "just right" Rosé. There are Rosé Champagnes that boast greater complexity or bigger body but nothing harmonizes with the palate, with a meal or with the soul quite like Billecart. The color of a peach rose, this wine is both pretty and lush. It offers delicate flavors of strawberry and raspberry with bright but subtle lemon acidity. It is a gentle Champagne with a beautiful mousse and the finest of bubbles.
> For more information, visit Champagne Billecart Salmon official website.
> Watch Sophie Gayot sabering a bottle of Champagne Billecart Brut Rosé with Antoine Billecart.
3. NV Champagne Krug Brut Rosé 23rd Edition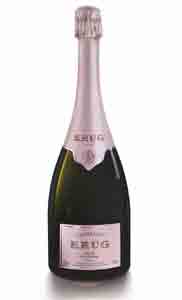 Origin: Reims, France
Varietal: 29% Pinot Noir, 45% Chardonnay, 26% Pinot Meunier
Price: $325 for 750 ml.
ABV: 12.5%
This legendary Champagne house was founded by Joseph Krug in the early 1800s. Krug's approach differed slightly from the vintners who came before him. He was determined to create premium Champagne from every vintage, no matter the climate difference from year to year. He did this by keeping a reserve of wines from which to draw to create a prestige Champagne each and every year. It is an approach the house still employs today.
Krug Rosé is one of those wines that is as much an experience as a flavor. To say that it's a complex wine would be an understatement. Its aromas include rose petals, chamomile and raspberries with an underlying musk. The wine fills the mouth with exuberant bubbles and a complexity of flavors. The flavor experience includes the intensity of cooked and dried fruits like raspberries, red currants and apricot with the sweet freshness of tangerine acidity. Its creamy mouthfeel is a pleasure all on its own. The wine's finish lingers so long, you'll wonder if it's going to go on forever.
> For more information, visit the Champagne Krug official website.
4. Laurent-Perrier Cuvée Rosé
Origin: Tours-sur-Marne, France
Varietal: Pinot Noir
Price: $75 for 750 ml.
ABV: 12%
Laurent-Perrier takes a rather unique approach to making Brut Rosé. The wine is made from 100% Pinot Noir, all from Grand Cru vineyards. The grapes are then treated to extended maceration, as much as 72 hours. The length of maceration is always judged by the aromatics, to help maintain elegance. Such an interesting wine makes a solid addition to our list of the Best Brut Rosé Champagnes.
The Cuvée Rosé is one of the most recognizable Brut Rosés in Champagne. Known for its unique and elegant bottle shape, this wine is more ripe and full-bodied than many on the list. For a wine that offers richness, it is still somewhat sleek with orange zest acidity. Its layers of flavor include strawberries, tart cherries, raspberries and black currants with underlying bitter herb and almond notes.
> For more information, visit Champagne Laurent-Perrier official website.
5. NV Ruinart Brut Rosé
Origin: Reims, France
Varietal: 55% Pinot Noir, 45% Chardonnay
Price: $85 for 750 ml.
ABV: 12.5%
The house of Ruinart is well known for two things. It is known as the very first Champagne house and it is known for its outstanding Blanc de Blancs Champagnes. What many wine lovers do not realize is that in the eighteenth century, Ruinart also created the world's first Rosé Champagne and the winery is still very much dedicated to its Rosé legacy.
This is the kind of wine that almost defines the Brut Rosé style. Its restrained aromas are of hibiscus and rose petals with a mere hint of raspberry fruit. It has just enough acidity for freshness but not enough to compete with the ripe raspberry and red currant flavors. It finishes long with just a hint of spice. It is the sort of wine that would be welcome with any meal but it's also a delight to drink on its own.
> For more information, visit Champagne Ruinart official website.
6. NV Drappier Brut Rosé

Origin: Urville, France
Varietal: 100% Pinot Noir
Price: $55
ABV: 12%
Drappier is a slightly lesser-known Champagne house, but it is a house with a reputation for making consistent, très elegant wines. The most remarkable thing about this house may be that they were able to achieve a zero carbon footprint as of 2016. It makes them the first Champagne house to reduce their environmental impact to this level.
If what you love about Brut Rosé is the red fruit flavors, this is a wine for you. It offers pure, direct red berry and stone fruit notes, but there's more to this bottling than just fruit. Layers of baking spices, pastry dough and even a touch of coconut add complexity to the experience. One of the rare Rosés made in the saignée method, it has one of the most exceptional hues of all the Rosés on this list.
> For more information, visit Champagne Drappier official website.
7. NV Lanson Rosé
Origin: Reims, France
Varietal: 53% Pinot Noir, 32% Chardonnay, 15% Pinot Meunier
Price: $55 for 750 ml.
ABV: 12.5%
The history of Champagne Lanson dates back to 1760. It was not only one of the first established Champagne houses but it was also one of the first to consistently produce Champagnes in the Rosé style.
Lanson takes a very balanced approach to their Brut Rosé, walking a delicate line between ripe red fruit and fresh, grapefruit acidity. It is crisp yet fruity, elegant yet exciting. It offers classic raspberry and strawberry on the mid palate and lingers long with a note of minerality.
> For more information, visit Champagne Lanson official website.
8. NV Taittinger Cuvée Prestige Rosé

Origin: Reims, France
Varietal: 50% Pinot Noir, 30% Chardonnay, 20% Pinot Meunier
Price: $80 for 750 ml.
ABV: 12.5%
Taittinger is known as a pioneer of sparkling wines. It was one of the earliest houses, established in Reims in 1734. It was also one of the first Champagne houses to invest in Californian sparkling wine. And, as of last year, it is the first Champagne house to plant vines in England. But beyond the house's pioneering spirit, it is known for its consistency in producing premium Champagnes.
A very pretty wine, Taittinger's non-vintage Rosé offers aromas of freshly picked raspberries and currants. The flavor of red currant gives it mouthwatering tartness while pomegranate and raspberry flavors add depth. The wine is plush with an almost velvety texture.
This brut rosé opens with rich and expressive fruit aromas on the nose.
The palate offers flavors of blackberry, black cherry and pink grapefruit with hints of blood orange that leave a lingering finish of baking spices.
> For more information, visit Champagne Taittinger official website.
9. NV Piper-Heidsieck Rosé Sauvage
Origin: Reims, France
Varietal: Pinot Noir, Pinot Meunier, Chardonnay
Price: $65 for 750 ml.
ABV: 12%
With Marie Antoinette as an early fan, Piper-Heidsieck cemented its place in Champagne history before many houses were even developed. The winery takes an approach that Champagne has a role in seduction and that commitment to sensuality is in full evidence in their Rosé.
The Sauvage is a thoroughly unique Rosé. A red-wine dominant blend gives it an almost garnet color, as well as musky notes on both the nose and palate. Blackberry and black raspberry flavor hit the palate with surprising force and linger long, but an almost gamey note at the back of the palate gives the wine incredible dimension. If you're looking for a big-bodied Champagne, this is the one.
> For more information, visit Champagne Piper-Heidsieck official website.
10. NV Paul Bara Bouzy Brut Rosé Grand Cru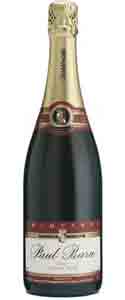 Origin: Bouzy, France
Varietal: Pinot Noir
Price: $50 for 750 ml.
ABV: 13%
Paul Bara is one of the few small, independently run Champagne houses left. A family operation with big heart, it defies the odds to make truly world class Champagnes, year after year.
The Brut Rosé is a solid choice if you're looking to drink pink Champagne in an affordable price range. An almost orange-pink wine, it offers strawberry and floral aromas. On the palate, there's more red fruit along with hints of spice and toast on the finish. Its bubbles are persistent yet fine as a pin point, adding elegance to an already impressive wine.
> For more information, visit Champagne Paul Bara official website.