Top 10 Romantic Restaurants in
Los Angeles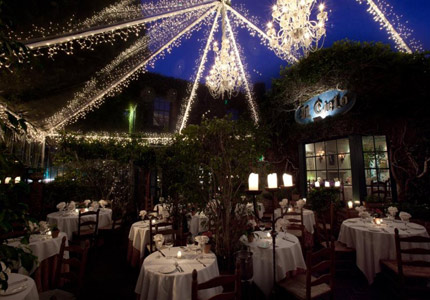 Sometimes we all need a little help when it comes time to impress a date. Certain restaurants may please the tongue and fill the belly but don't tug on our emotions. The selections we have gathered here have that certain something—perhaps a light-speckled patio, or a roving musician, or inspirational garden—that can really impress a date. Presented in alphabetical order, here are the top ten romantic restaurants in Los Angeles.
What's your favorite romantic restaurant in Los Angeles? Share your thoughts with us and other readers on our forum!
10 Best Romantic Restaurants in LA
617 S. Olive St.
Los Angeles, CA 90014
213-488-9488 | Menu

Modern Italian cuisine served in one of the most dramatic dining environments in town. More...
Next >
Los Angeles Area Top 10 Restaurant Lists
Discover the top restaurants in Los Angeles for various cuisines and categories like sushi, steakhouses, pizza, happy hours, romantic dining and even gourmet food trucks.

Find the best restaurants in LA here!

Splurging at top-rated restaurants is fun for special events, but where can you go for a good quality meal that won't break the bank? Gather the change out of your piggy bank and sofa cushions and take it to one of our selections for the
best cheap eats in your area
.